If you are looking to sell your house in Kent, you may very well be feeling a little overwhelmed, and who can blame you? It is a huge undertaking, not to mention an incredibly emotional time for you as a homeowner.
Many home movers find it extremely difficult to keep their personal feelings separate from their business brain when it comes to selling their home, but you can successfully sell your home without letting your emotional attachment to the property hinder your efforts.
However, it's good to be as informed and prepared as possible before you start marketing your property, so let's start with the 10 most frequently asked questions we get at Quealy & Co Estate Agents.
---
What time of year should I sell my house?
This is a very important question as there are key times in the year when people are more likely to be looking to buy a new house. Traditionally springtime is the best season to sell your home, with the first two weeks of May traditionally having the highest sales figures. The least effective months to sell your home are October and December, as less people want to go on viewings after work when it is cold and dark, plus many are preoccupied with Christmas.
---
How long will it take to sell my house?
Unfortunately, this is similar to asking "how long is a piece of string", with many factors influencing how quickly, or slowly, your home will sell. These include:
Your listing price

The condition of your home

The condition of the local housing market

How you market your home

General factors such as political matters
Rest assured though that here at Quealy & Co Estate Agents, we are pro-active all year round and will market your property effectively whatever the season or climate.
---
How much is my house worth?
Of course, you will need to know roughly how much your property is worth before you put it on the market. The simplest way to gauge how much your house will sell for is to ask us for a free, no-obligation market appraisal. You may also like to do some research of your own by looking at comparable sales in your local area.
---
How much will it cost me to sell my house?
There are costs that you will incur when selling your home, including your estate agent's commission which can be anywhere between 1-3%, solicitors fees, stamp duty and any removal costs.
---
Should I make repairs or sell my house as it stands?
This is a tricky one as some home buyers are looking for a project property (albeit one at a knock-down price) and others may want a property that they can move into immediately with minimal fuss.
Generally, any small cosmetic repairs that will not cost a lot of money should be carried out before you show around any potential buyers. For larger, more costly projects, you can either carry out the work yourself or ensure your asking price reflects any work that the new owners will need to carry out.
---
Should I hire an estate agent?
An estate agent will have sound property knowledge, access to marketing resources, potential buyers and local market data that are invaluable in helping you sell your property, so it is advisable to hire a professional!
---
What should I do if my house is failing to sell?
There could be several reasons why your house is not selling as quickly as you would have hoped. These include:
Your asking price is too high

Repair issues are putting potential buyers off

Your property listing is not up to scratch
Therefore it's always best to speak with a property professional who can advise you on the best course of action.
---
How can I prepare my home for sale?
When it comes to making your home as appealing as possible to potential buyers, it really is a case of sticking with what works; namely the idea of baking bread and arranging fresh flowers around your home! It may sound silly but making your home smell nice and inviting really can make a difference to how a potential buyer feels about your home.
Other top tips include:
Clearing away any clutter

Applying a fresh coat of paint on the walls

Tidying your front garden to improve your kerb appeal
---
Should I be present during viewings?
This is an easy one… No, preferably not! Feedback we receive from buyers is consistent, they say they feel more comfortable looking around without fear of the owner overhearing conversation that they want to have while they are at the viewing. The whole purpose of buyers looking around is to create a comfortable atmosphere in which they can picture themselves living in the property. Too often we hear owners talk at length about why they think a buyer should buy without having any thought about why any one particular buyer might want to buy the property. Not every buyer will have the same reason to buy. Therefore, for all parties involved it is better to make yourself scarce during viewings
---
If I accept an offer on my home, is it legally binding?
Your estate agent is legally required to pass on all offers on your property to you, although you can reject any offer outright if you are not happy with the price offered.
If you do accept an offer, you are not legally bound to it. If you receive a higher offer or simply change your mind, you are within your rights to decide not to sell your home to your buyer, although this is always a distressing situation for the other parties involved.
---
Are you moving home soon?
Good luck if you are selling your home or considering putting your property on the market in Kent. Quealy & Co Estate Agents have a super handy instant online valuation tool to get an estimation of property price in just seconds. The tool gives you a minimum and maximum possible property value based on local and national property market data but does not consider the condition of your home and other factors. However it's an excellent place to start!
If you would like a more precise figure or have any questions about moving home, then please get in touch on 01795 429836 or email hello@quealy.co.uk to chat with a member of our friendly and experienced team.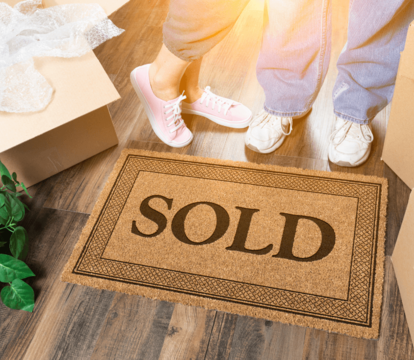 Top