How long will it take to sell my home?
Newly listed properties for sale are currently flying off the shelves in the Sittingbourne area. In a recent survey by Dataloft, the majority (78%) of estate agents said that homes are selling in less than 28 days once the have been listed as for sale.
22% of estate agents state the majority of homes are selling in less than a week. Zoopla is reporting the number of homes selling within the first week of marketing is currently at its highest ever level. The average time taken to sell a property across the UK in April 2021 was a record low of 45 days on Rightmove. This is 16 days quicker than the April average of 62 days recorded from 2015–2019.
Properties are currently selling quickest across Yorkshire and the Humber and North West, areas where property price growth is currently exceeding the national average. Homes in London are taking the longest, an average of 57 days. However, this is still below the average for the same time of year between 2015 and 2019.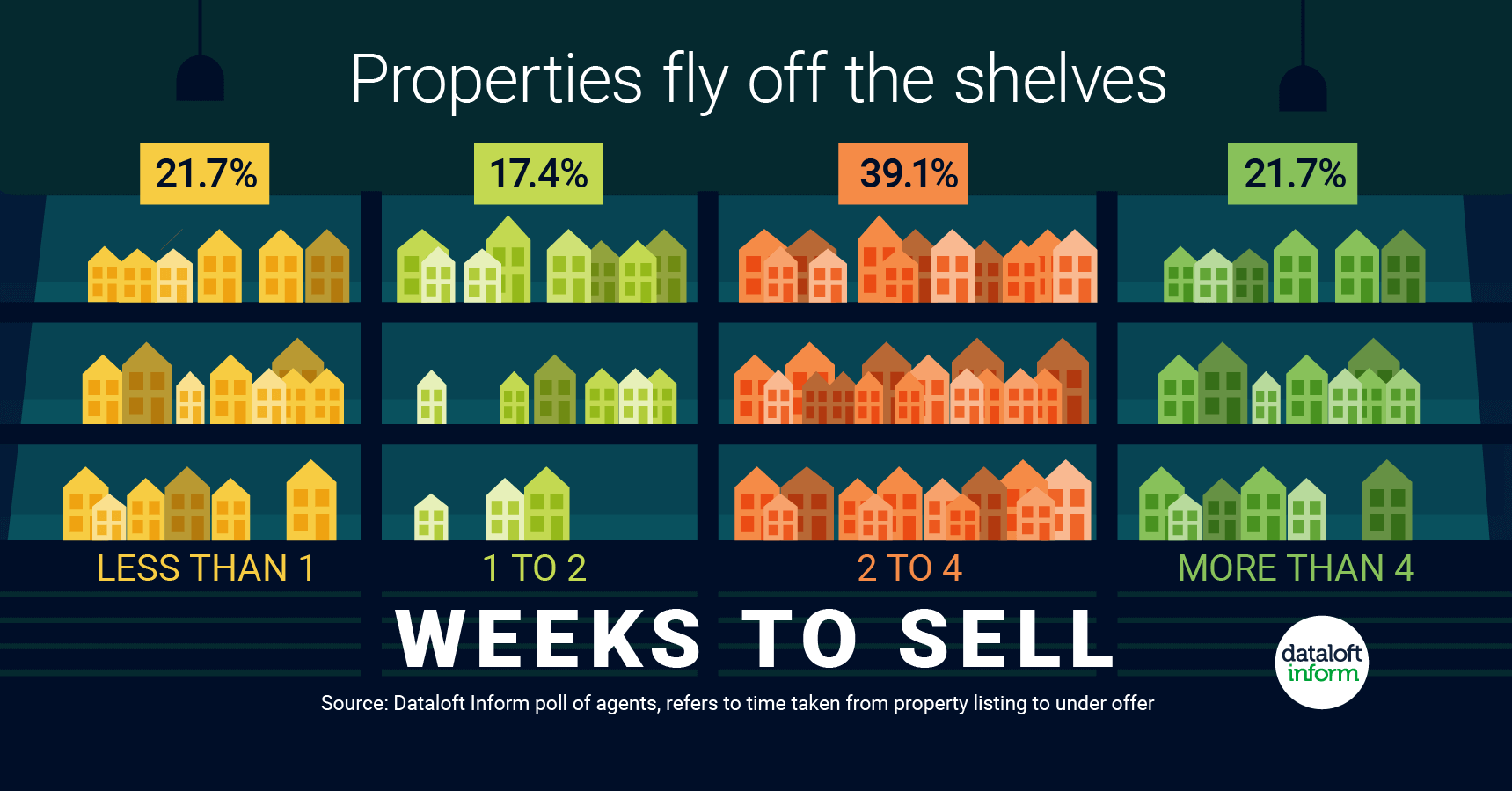 It is a great time to sell your home
As your trusted and estate agent in Sittingbourne, the Quealy team are delighted to report that our figures reflect this pattern of property market frenzy. Properties for sale are flying off the shelves to buyers who are organised and have everything in place to make an offer.
Speak to our highly knowledgeable estate agent team today to find out how much your home is worth. Alternatively, click here to browse houses and flats for sale in the Sittingbourne area. Be quick to book a viewing though, we expect the majority to sell quickly! Call us on 01795 429836 or email hello@quealy.co.uk or use our online property valuation tool for and estimation of the increase in value for both selling and letting your home.
Source: Dataloft Inform poll of estate agents, refers to time taken from property listing to under offer.
Top