21% increase in demand from buyers and tenants
As your trusted estate agent in Sittingbourne, Quealy & Co have noticed the number of buyers and tenants enquiring on properties for sale and to let has been elevated in the first weeks of 2021.
It turns out that Quealy & Co are not alone in this trend. According to Rightmove, the number of prospective buyers contacting estate agents in January is 7% higher than a year earlier. Enquiries about a property to rent are 14% higher as well.
The Dataloft Demand Index shows a 21% increase in housing market demand since the start of 2021. More people than ever are using the new year as a chance to think about moving.
---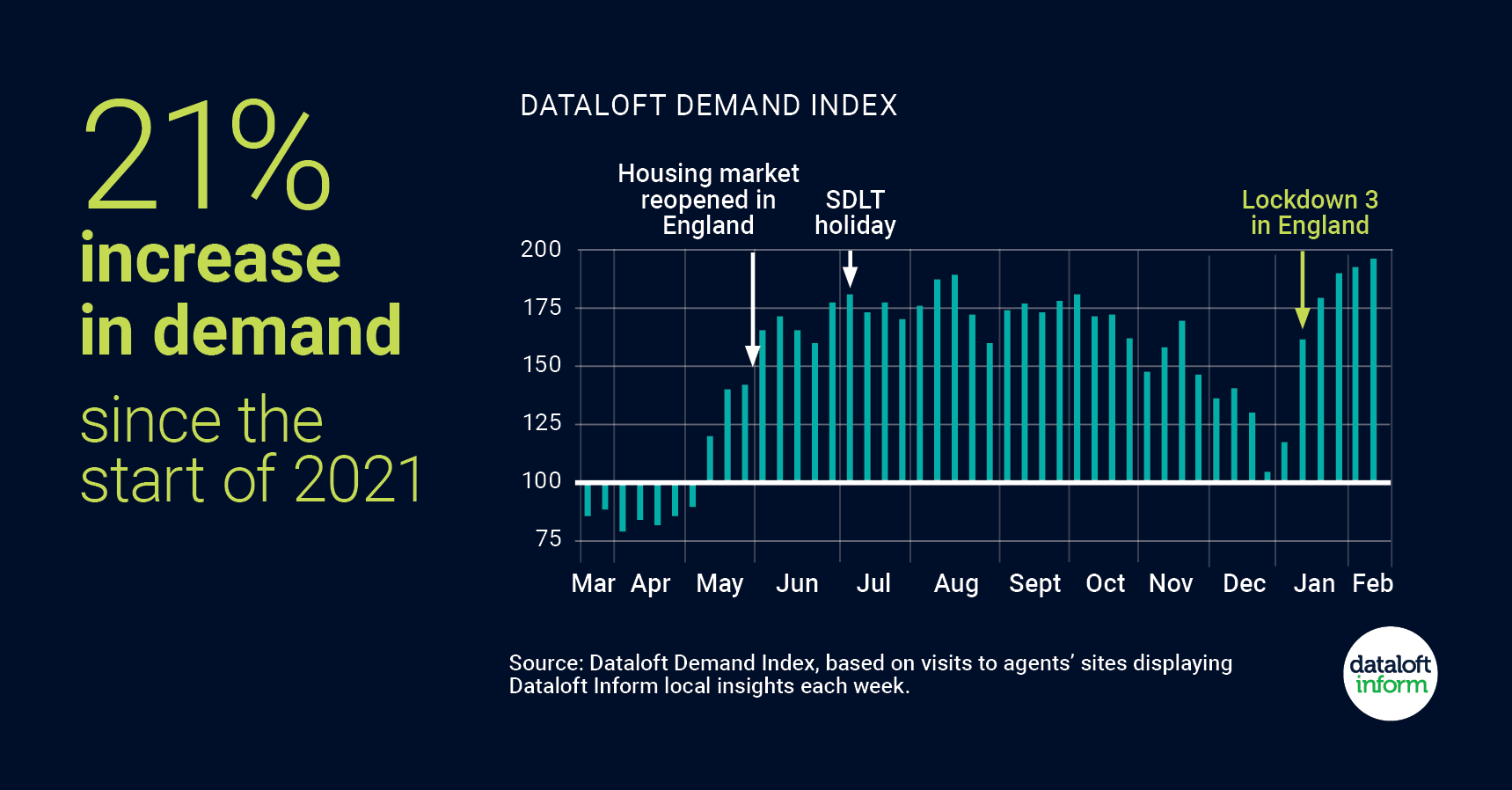 As demand outstrips supply, it is the ideal time to sell your home if you are considering a move.
At Quealy & Co, we can offer face to face property valuations while following strict Covid safety measures. Alternatively, if you simply want an idea of your home's value to sell or to let then you can use the Quealy & Co instant online valuation tool by clicking HERE.
Call us on 01795 429836 or email hello@quealy.co.uk to book your free, no obligation valuation.
Source: Dataloft Demand Index, based on visits to agents' sites displaying Dataloft Inform local insights each week.
Top