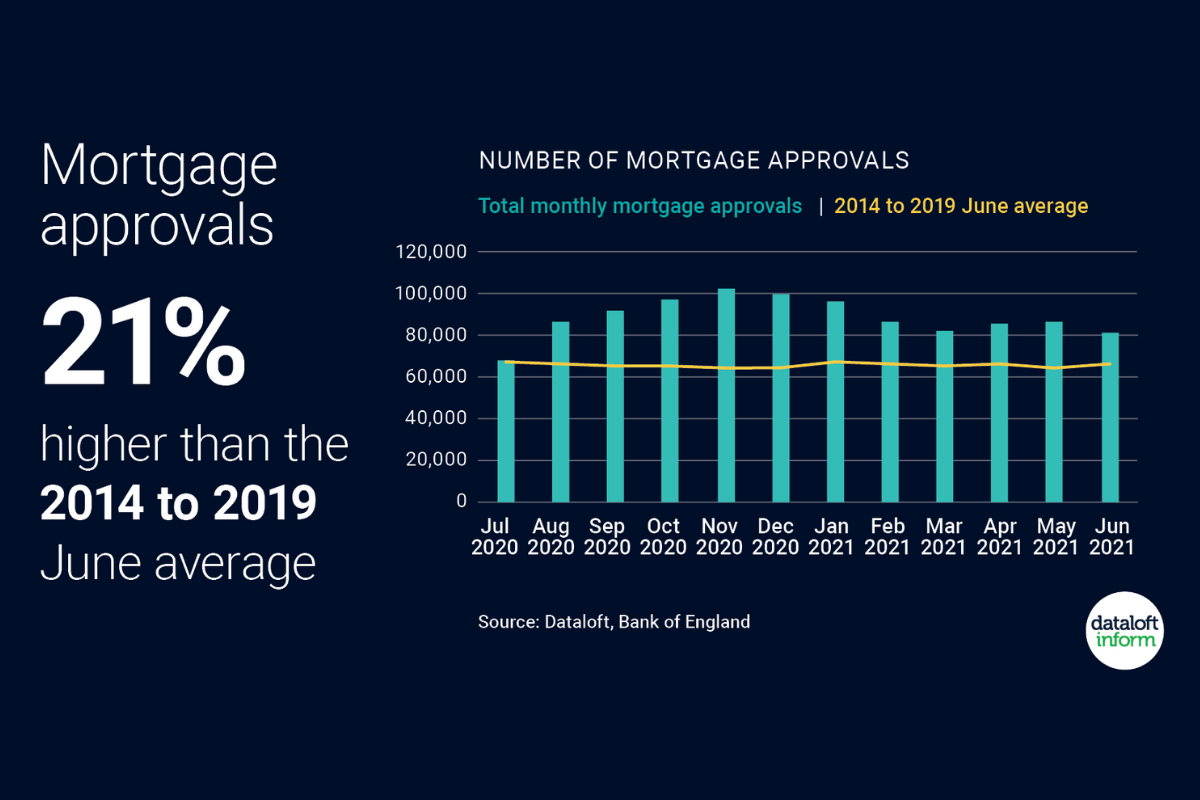 81,338 mortgages were approved in June 2021, 21% above the 2014 to 2019 June average. Despite house prices increasing to an all-time high, mortgage payments haven't followed suit. Mortgage rates are close to an all-time low, so affordability has remained in line with the long-term average.
First-time buyer lending is up 25% on last year (Zoopla), thanks to low mortgage rates and increased availability of high LTV mortgage products. With many searching for larger properties and more space, the number of properties available for first-time buyers has remained steady, average asking prices in this market are up 3.4% year-on-year (Rightmove).
Managing Director, Dee Quealy, comments:
"These numbers are very strong, reflecting the property market frenzy as buyers tried to beat the stamp duty holiday tapering off at the end of June. However, they don't reflect whether this level of frantic market activity is able to be sustained. We will be looking very closely at the next set of figures for mortgage approvals as they always provide a valuable indication of the direction of travel for the property market.
One factor that is likely to keep the property market moving for both purchasers and those re-mortgaging is interest rates and the current burst of fixed-rate deals that are being revealed. It appears that lenders are determined to keep the momentum going, and with two-year fixes as low as 0.75%, there is plenty of motivation for borrowers."
We find the very best mortgage deal for you
Quealy & Co financial services is an independent mortgage business, established in the early 1990s and now directly authorised by the Financial Conduct Authority.
We have access to mortgage lenders across the whole market, with specialist sourcing systems that allow us to offer our clients impartial and tailor-made advice.
Tom and Andy can find the most appropriate types of finance, whether that is for a private home, a buy to let property, a second or holiday home or a new development. We can get finance from a wide panel of lenders including high street clearing banks as well as building societies.
Get the best and latest mortgage deals for your property here.
Alternatively call us on 01795 429836 or email hello@quealy.co.uk to chat with a member of our friendly and experienced team.
Source: Dataloft, Bank of England
Top