Our homes are still our offices, with UK workers going into the office an average of 1.5 days a week.
Hybrid working is here to stay it seems, with more than 80% of workers stating that their firms had adopted the hybrid model according to a survey for The Chartered Management Institute (CMI). 53% of renters indicated that they would choose a rental property quicker if it was furnished to enable comfortable home working.
The UK is widely in line with other countries across the world according to the Advanced Workplace Associates survey which suggests people are coming into the office an average of 1.4 days per week, with North America and Latin America having the lowest attendance.
The average number of days spent in an office varies from sector to sector. In the CMI survey, people working in banking were spending most time in the office while those working in tech had the lowest attendance.
---
Planning applications drop in 2022
Interestingly, the number of planning applications submitted for residential property in England and Wales was 16% lower in the first half of 2022 than in 2021, at 218,640.
Across all regions, application numbers in June were lower than a year ago. The steepest fall was in London at 21%, compared to the South West (12%) and the West Midlands (14%).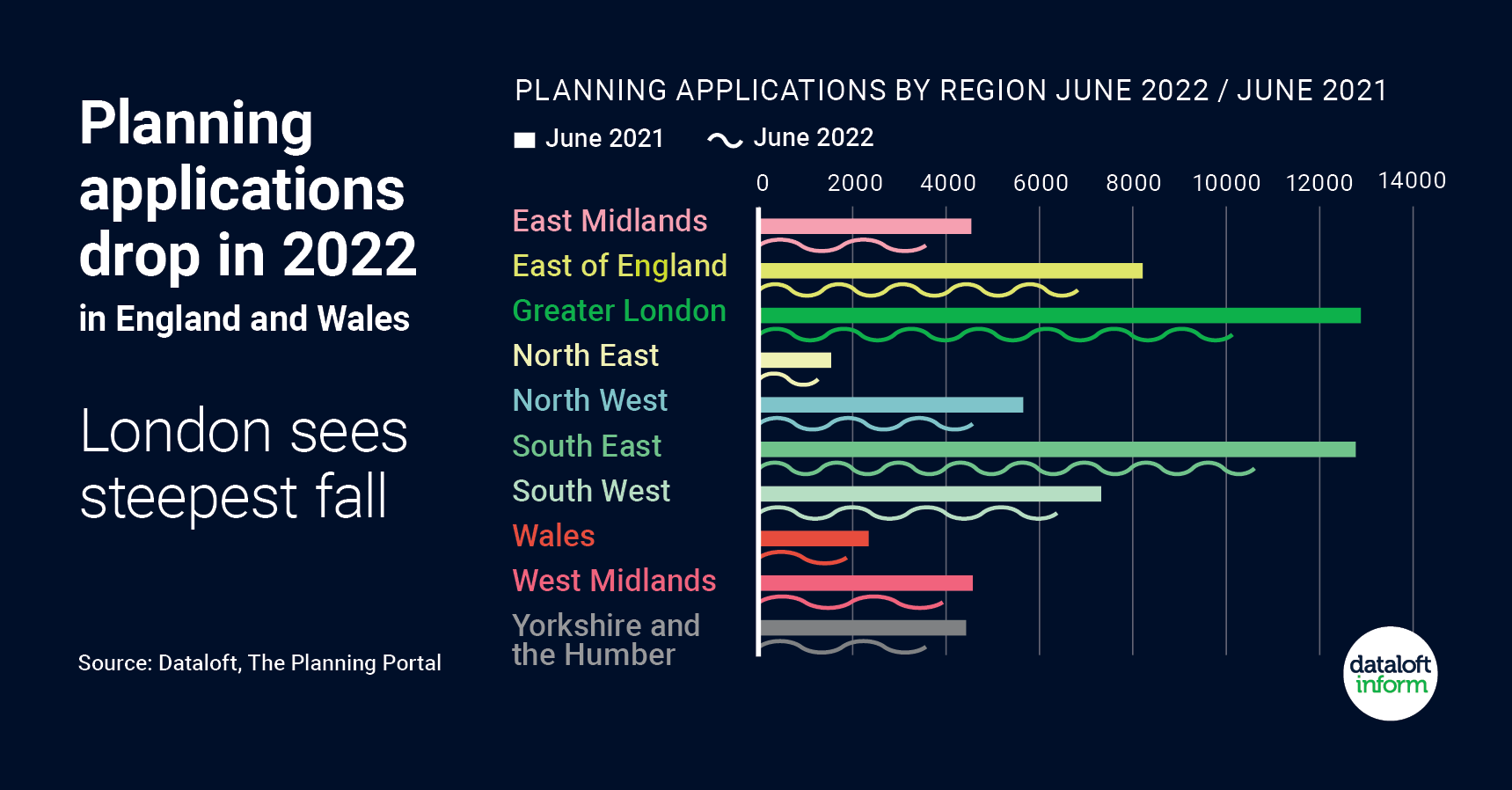 Many homeowners sought to adapt their homes in the wake of the pandemic and the 'work from home' requirement. That spike of activity seems to have subsided this year. Consents and prior approvals for larger home extensions fell by 20% and 25% respectively in 2022 versus 2021.
However smaller adaptations like extensions, some garage conversions and certain sized outbuildings are allowable without planning permission under 'permitted development rights', as long as they adhere to strict conditions.
---
Is your property WFH friendly?
So as a new generation of remote workers sets out looking for a new home that won't have them pining for an office, what can you do to make your property stand out? You might want to think about converting the spare bedroom or reception room into an attractive and functional home office to show off your property's WFH potential.
---
Would you like advice on how to prepare your property for marketing?
At Quealy & Co, we're experts in the local Kent property market and love giving advice on how to prepare you home for marketing. Call us on 01795 429836 or email hello@quealy.co.uk to chat with a member of our friendly and experienced team. We're looking forward to working with you on your moving journey.
Source: Dataloft, BBC News, Advanced Workplace Associates, Chartered Institute of Management, Property Academy, The Planning Portal
Top