Monitoring the outlook of various economic indicators gives us a good view on both the current and future direction of the UK's housing market. As your trusted and independent estate agent in Sittingbourne, the team at Quealy & Co work closely with property market analysts to ensure we bring you the very latest news about the UK property market.
---
Outlook for the housing market
With 14 consecutive interest rate rises, the Bank Base rate reached 5.25% in August. Latest projections are that rates are likely to peak before the end of the year, having successfully begun to curb inflation.
Inflation is expected to remain ahead of target (2%) while wage growth remains high and employment continues to grow.
More stability is expected in 2024 with the UK economy now expected to avoid recession. Nationally, house price falls seem inevitable, but with an election on the horizon, we predict some new policies and incentives for first time buyers.
---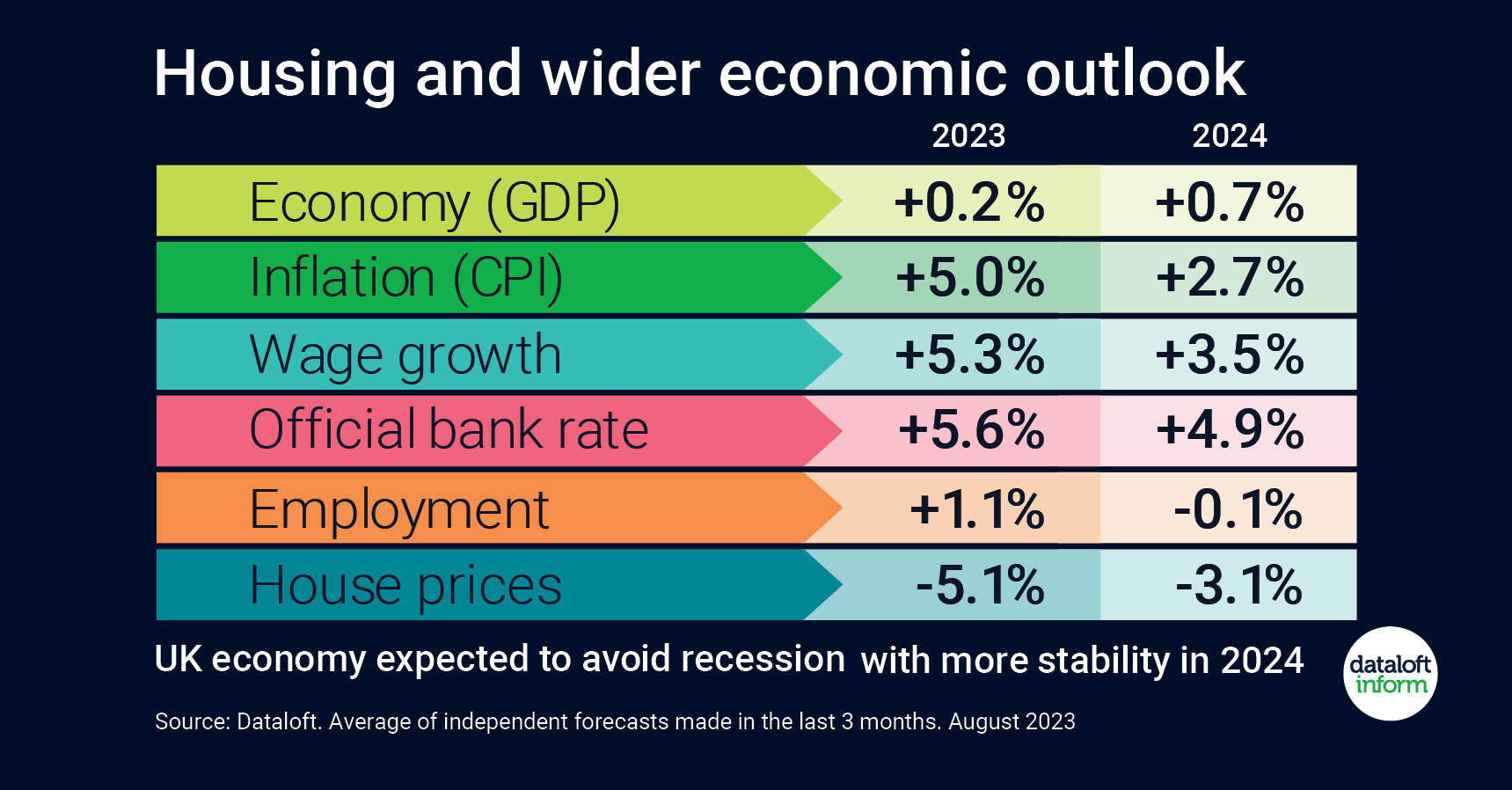 ---
Choose an experienced and knowledgeable estate agent
At Quealy & Co, we are all focused on providing a service to our customers that they value and will remember for whenever they may need us again in the future. So our clients are not numbers but real people whose custom we hold dear.
We have a great team of people who have many years of experience in the industry who all live in the communities in which we work. We are members of The Property Ombudsman Scheme, licensed by the OFT; we are an accredited member firm of the National Association Of Estate Agents.
You are in safe hands with the team at Quealy & Co and we are here to help your moving journey run as smoothly as possible. Get in touch if you have any questions about moving home, we'd be delighted to chat and our advice is free and without obligation.
Get in touch with Quealy & Co on 01795 429836 or email hello@quealy.co.uk
Source: Dataloft. Average of independent forecasts made in the last 3 months. August 2023
Top