Thinking of moving home post lockdown? Your questions answered
You have no doubt heard that the UK property market is booming right now, with the stamp duty holiday having had a generally positive impact on buyers, who are saving several thousand pounds in some cases.
But is it all positive for homebuyers? Here are the answers to some of the most frequently asked questions we get asked from those looking to move home post lockdown.
As always, our experienced property experts at Quealy & Co in Sittingbourne will be delighted to speak with you if you have any questions not covered in this article.
Are completions slower now?
The simple answer is in some cases, yes. Reports suggest that the average completion is now taking around a month longer than usual, and in some cases, it can be much longer.
This is mainly due to the high number of movers who have been looking to complete before the end of the stamp duty holiday. As a result conveyancers are still facing a backlog of cases to deal with, while any breaks in the chain are causing major headaches for buyers and sellers, given the deadlines.
Has Brexit had an impact on the property market?
Despite initial fears that Brexit could have a detrimental impact on the market, these predictions haven't materialised so far.
The coronavirus pandemic and subsequent stamp duty holiday have had a far bigger impact on the property market than Brexit, however as the stamp duty holiday finally draws to a close and the pandemic shows signs of ending too, that is when we're more likely to see how much of an impact Brexit will have in the longer term.
One positive that all property experts agree on, is the fact that a deal was finally struck for Britain to leave the EU, as a no deal Brexit would have caused far more uncertainty around the property market.
What do the ground rent legislation changes mean?
The proposed reforms to ground rent legislation are expected to have a very positive impact on all existing and future leaseholders.
Under current legislation, leaseholders pay ground rent to freeholders, as leaseholders only own the property, whereas freeholders own the land that it sits on.
However, the new legislation aims to phase this out by ensuring that leaseholders no longer pay ground rent.
Existing leaseholders will also be given the opportunity to extend their lease by 990 years. Previously, house leaseholders could only extend by 50 years, and flat leaseholders could only extend by 90 years, and the cost could be quite high. However, the new legislation will mean that it's far cheaper for leaseholders to extend their lease in future.
No date has been set for when the new legislation will come into effect, as it's still at the consultation stage, however future ground rents on new-build flats will be set to zero, and this is expected to be in place by spring 2022. Changes for existing leaseholders are then expected to be phased in gradually after this point.
Is now a good time to buy a first home?
It depends on your circumstances, but the main advantage of buying a first home now is that 95% mortgages are available again. Whether you're eligible or not will depend on your individual circumstances, but these are ideal if you're unable to raise more than a 5% deposit.
The other key advantage is that if you do have a larger deposit then you can benefit from some very low interest rates currently.
Overall though, you also need to take into account that the property market is crazy right now, with lots of competition for properties.
This has led to some inflated prices in some areas, so you could find yourself paying over the odds for a property. Once the market settles down again, after the final stamp duty holiday ends on 1st October, you may find that being patient could lead to better value properties being available and less competition from other buyers.
It's also worth noting that first-time buyers are exempt from stamp duty on properties up to £300,000 and this will remain the case even after the stamp duty holiday ends, so there's no panic if you're a first-time buyer.
Are there any new home design trends?
As more people make a conscious effort to cut their carbon footprint, reduce waste and go green, this is also being reflected in interior design trends.
Environmentally friendly, sustainable and natural are just some of the current trends, including unique pieces of upcycled furniture, indoor plants and earthy, neutral colours for living rooms and bedrooms.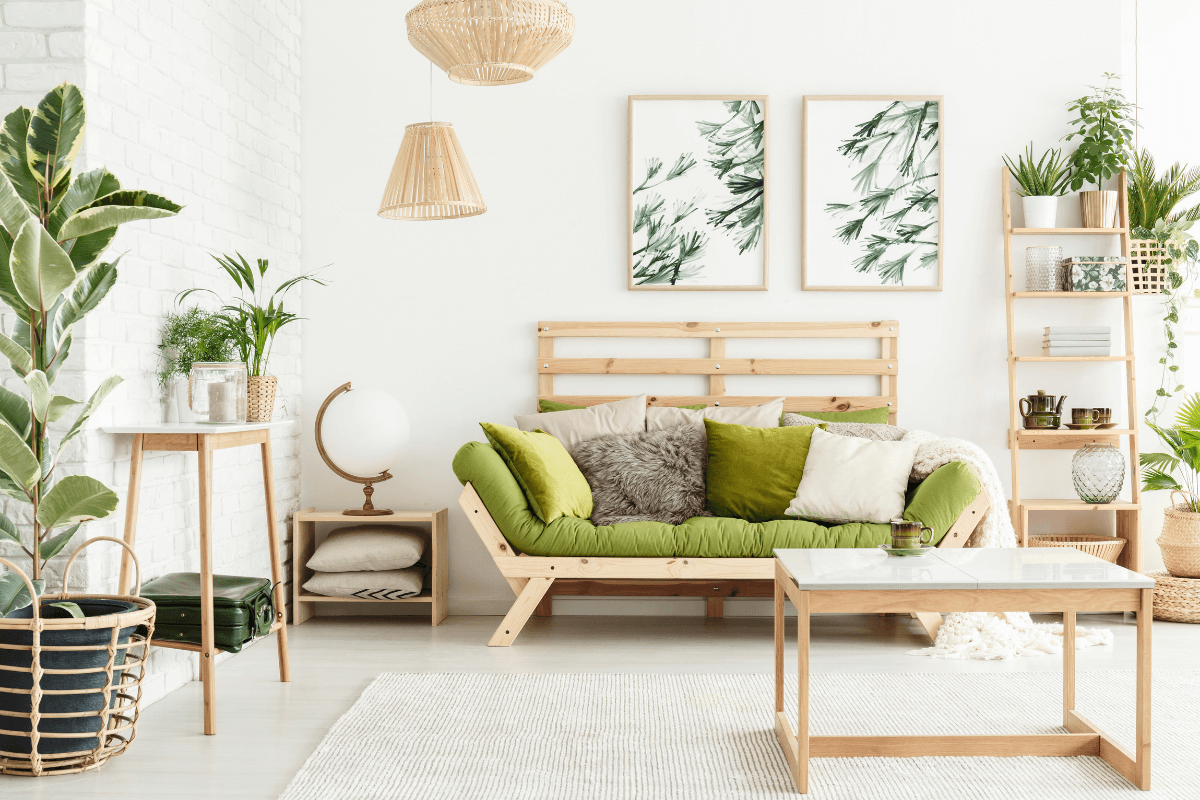 Buying a home in Kent
Quealy & Co are your local estate agents in Sittingbourne area. If you are thinking of moving home as the end of lockdown restrictions approaches then please get in touch for a friendly, no obligation chat.
Call us on 01795 429836 or email hello@quealy.co.uk to chat with a member of our friendly and experienced team.
Top