Get your pumpkin-loving selves ready because Quealy & Co have got the inside scoop on the ultimate pumpkin patches in Kent for 2023!
The team at Quealy & Co Estate Agents in Sittingbourne are getting ready for spiced lattes, cosy jumpers, and lots of pumpkins! It's time to head to the most Instagram-worthy pumpkin patches in Kent. Get your hands dirty and pick your own pumpkins this year and make the most of our beautiful Kent countryside on those crisp autumn days.
---
ERRIOT WOOD, near Sittingbourne
Get ready for a wild pumpkin adventure at this timeless farm! Celebrating 75 incredible years, this place is now open for booking some serious pumpkin picking action. Prepare to be amazed by the patch overflowing with unique pumpkins and squashes that you won't find anywhere else. But it doesn't stop there! Get ready to meet some seriously quirky scarecrow characters and immerse yourself in Halloween-themed displays that will leave you in awe.
Details: https://erriotwoodpumpkins.co.uk/
---
PUMPKIN MOON, Maidstone and Rainham
Get ready for a spooktacular experience this October at the popular Pumpkin Moon patches in Maidstone and Rainham! They're back and ready to welcome visitors to their enchanting autumnal fields. With over 100 varieties of pumpkins and squashes to choose from, you'll have a gourd-geous time picking the perfect one. But that's not all - indulge in tasty street foods, sip on refreshing drinks, dress up in your finest attire, and strike a pose at the awesome photo opportunities!
Details: https://pumpkinmoon.uk/
---
BELUNCLE FARM, near Strood
Get ready for a fall adventure at Beluncle Farm! This family-run gem has been a must-visit destination in Medway for over 10 years. From the valley up top to the Halloween surprises scattered throughout the fields, there's something for everyone to enjoy.
Details: https://pyopumpkins.com/
---
BECK EVANS FARM, Sidcup
Attention pumpkin enthusiasts! This pumpkin patch is now open for bookings and they've got a fantastic selection of pumpkins in all shapes and sizes. Located in a serene countryside setting just outside the city, it's the perfect place for some family fun. But that's not all! We also have a thrilling dinosaur-themed maize maze and a soft play area for the little ones.
Details: https://beckevansfarm.co.uk/
---
STANHILL FARM, Dartford
Get ready to go pumpkin crazy! Grab a wheelbarrow and load up on as many pumpkins as your heart desires. The patch is going to be bursting with orange goodness, and you won't want to miss out on capturing the perfect pumpkin pics.
Details: https://www.stanhillfarm.co.uk/pumpkin-patch
---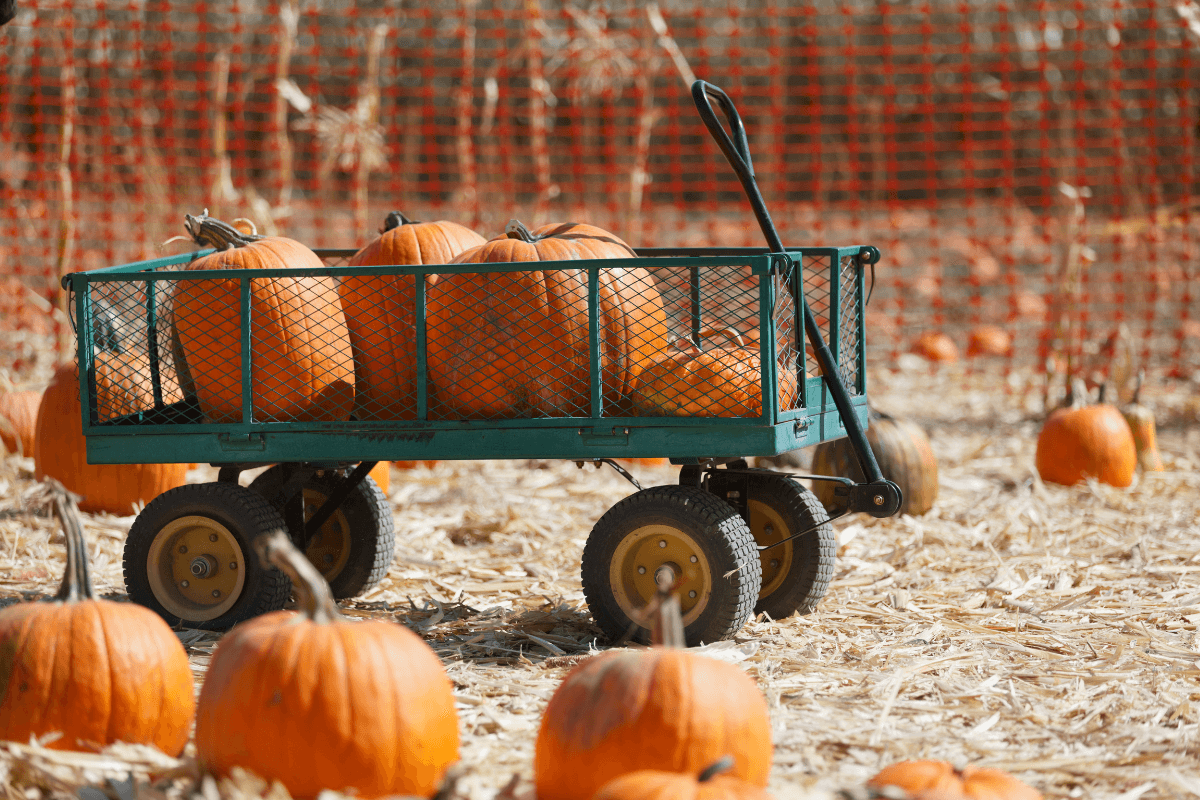 ---
FOUR WINDS FARM, Tunbridge Wells
Get ready for a week of pumpkin picking at this awesome farm! They're opening their doors to the public during October half term. While the specifics of this year's event haven't been announced yet, last year they had a scarecrow trail, face painting, and yummy refreshments. Let's hope they've got even more exciting stuff planned for us this year!
Details: Facebook page.
---
LOWER LADYSDEN FARM, Goudhurst
Get ready for a pumpkin-palooza! Goudhurst farm is buzzing during pumpkin season. They've got a wicked selection of pumpkins, squashes, and gourds that will make your October extra special. But that's not all! Join them for thrilling Pumpkin Nights, where you can pick your perfect pumpkin under the moonlight and soak up the spooky vibes.
Details: https://www.lowerladysden.co.uk/experience/pick-your-own-pumpkins/
---
FELDERLAND FARM, Deal
Looking for a pumpkin extravaganza? Look no further than this awesome coastal farm! They've got a pumpkin paradise waiting for you with Crown Prince, Polar Bear, Monster, Munchkin, and Turk's Turban pumpkins. While the exact dates are still under wraps, mark your calendar for October because that's when the patch usually pops open!
Details: https://www.felderland-pyo.co.uk/pumpkin-patch-info-2023
---
PICK YOUR OWN PUMPKIN, Ashford
Get ready for the most charitable pumpkin picking experience yet! This patch has been dedicated to supporting various charities each season for a whole decade now. Their incredible efforts have already raised a whopping £30,000. And guess what? They're not stopping there! Stay tuned for the exciting announcement of this year's pumpkin picking dates and join in the fun as we aim to raise even more funds for a good cause.
Details: https://www.pickyourownpumpkin.farm/
---
SPADEWORK, West Malling
Get ready for a spine-tingling Fright Night at Spadework, the coolest charity garden centre! Experience the Pumpkin Garden like never before with live actors and jaw-dropping decorations that will leave you in awe. Best of all, your visit will make a difference in the lives of adults with disabilities.
Details: Facebook page.
---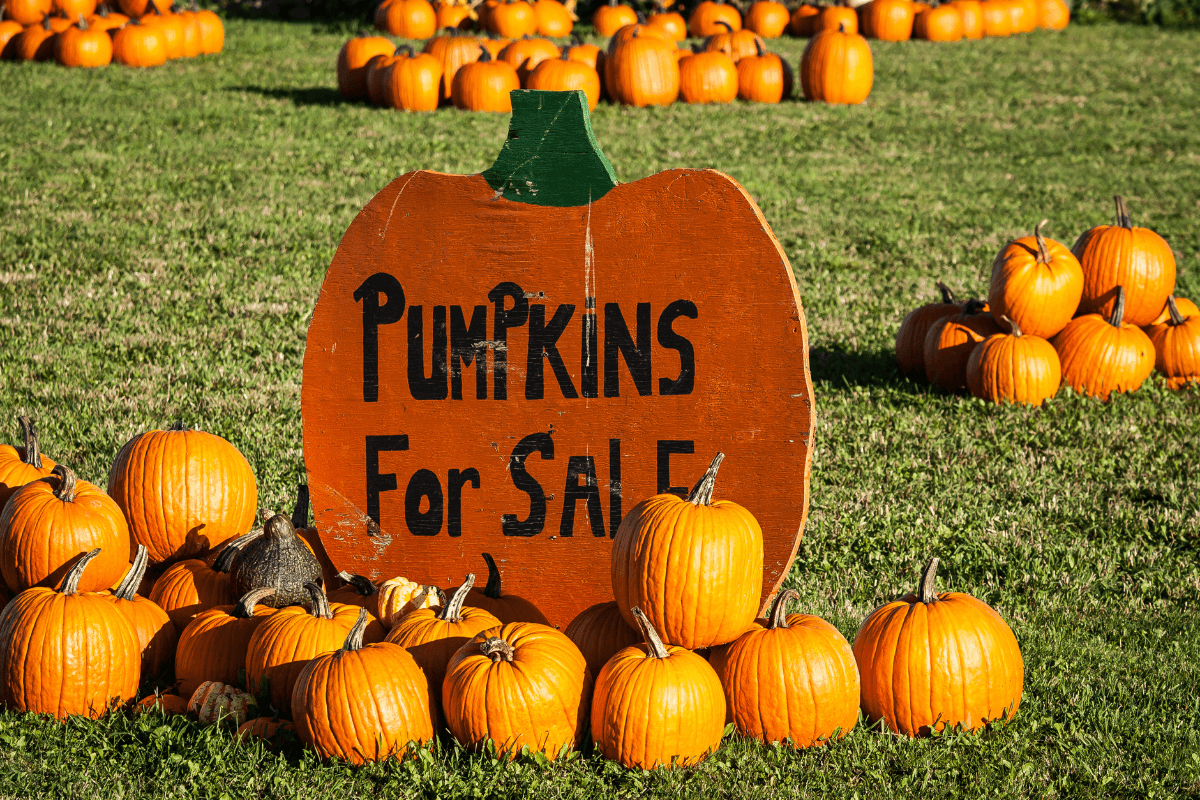 Top