The housing market remains uncertain heading into 2023, but there's some optimism among homeowners and first-time buyers, particularly as one developer has launched an innovative new scheme. Read on to find out the latest.
---
House Prices See New Year Bounce Back
While house prices fell towards the end of 2022 (see below) and are expected to continue falling in 2023, there was at least some positive news to start the year for potential sellers!
Property portal, Rightmove, has reported the biggest New Year bounce since 2020, with average prices rising by 0.9% according to their data.
---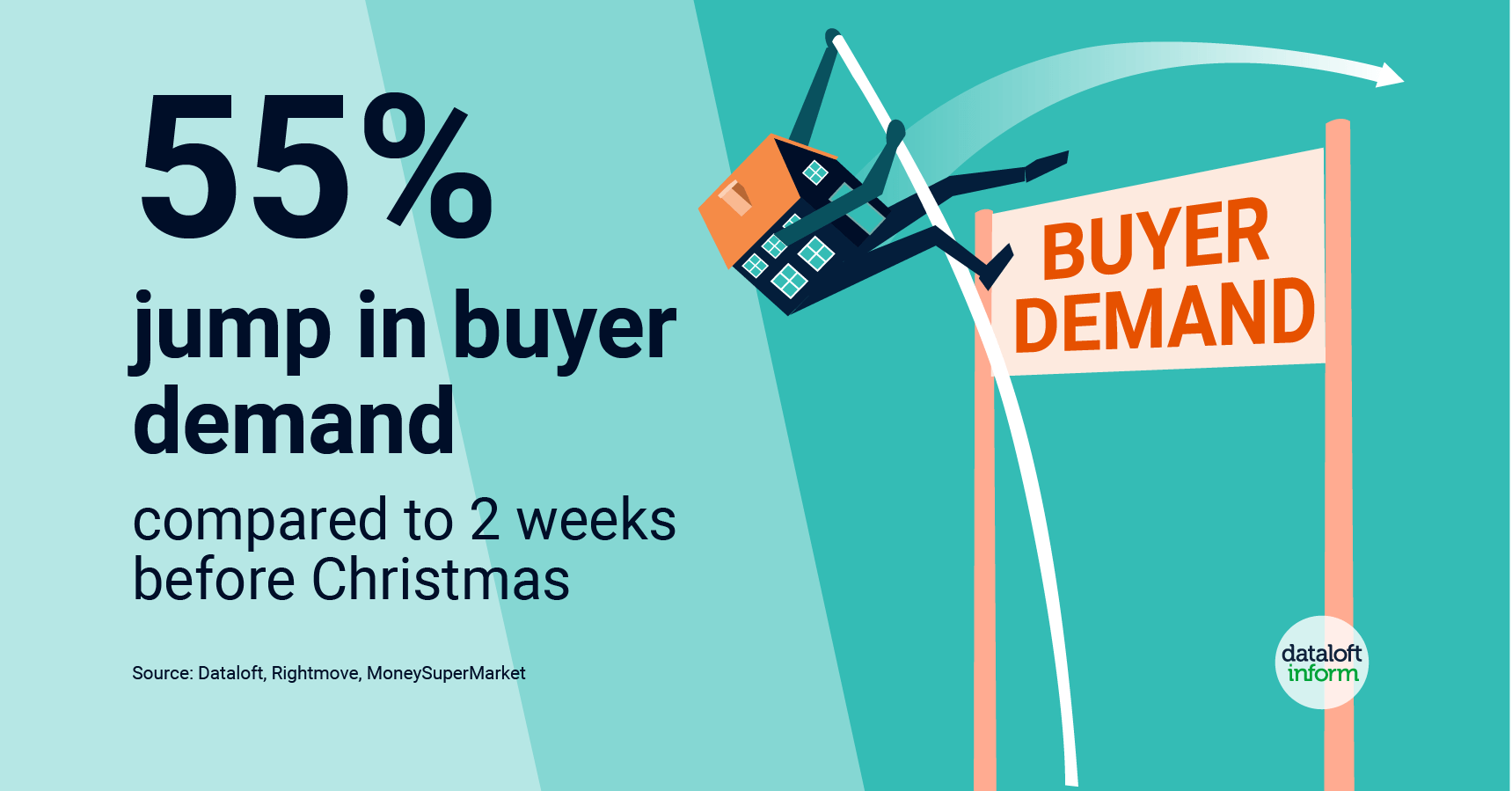 ---
And while there's usually an increase in demand in January, the figures still make for positive reading for sellers, as there's been a surge in demand from potential buyers too. Rightmove has reported a 55% jump in the number of people contacting estate agents about homes listed on the site in the first two weeks of the year.
This is coupled with an increase in the number of homes entering the market, as the company has also reported that the 5th January was the third busiest day ever for homeowners asking estate agents to value their home.
---
House Prices Drop For Fourth Month in a Row
High interest rates and the rising cost of living contributed to a fall in house prices for a fourth consecutive month in December. Figures released by major lender, Halifax, showed a 1.5% decrease in the average asking price, which now stands at £281,272.
However, while there's traditionally a seasonal slowdown in December, the fall wasn't as sharp as expected, and was lower than November's drop of 2.4%.
On an annual basis, prices grew by 2% compared with December 2021, representing the slowest year-on-year growth since October 2019.
And while the market slowed significantly towards the end of 2022, average prices still remain way above pre-Covid levels, and so far the start of 2023 is looking similar to the starts of 2016, 2017 and 2018, although some forecasters are predicting a 10% drop in 2023.
---
Mortgage Approvals Drop to New Lows
Figures released by the Bank of England suggest that mortgage approval levels have fallen to their lowest level in two years.
Just over 46,000 mortgages were approved in November – a drop from October's figure of 58,000, as would-be homebuyers have been increasingly put off by rising interest rates and cost of living pressures.
The slump is expected to continue as uncertainty takes hold of the market and the cost of living continues to be volatile.
---
Rents Rising at Fastest Rates on Record
Data from the Office for National Statistics (ONS) shows that rental rates increased by 4% on average in 2022 – the fastest rise since records began seven years ago.
A quarter of private tenants surveyed in December said their rent had risen in the previous six months, as many landlords have passed on the increases they've faced on their buy-to-let mortgage rates.
The ONS figures also showed that renters pay significantly more on their living costs than homeowners, with their weekly expenditure on housing accounting for 24% of their income – 8% higher than those with a mortgage.
---
New 'Save To Buy' scheme launched for first-time buyers
An innovative scheme by one leading home developer could pave the way for thousands of renters to get onto the property ladder.
The initiative, set up by new homes developer, Fairview, will see all of the money paid by tenants in rent be put towards the deposit for their home.
Under the scheme, rent is paid at a fixed cost for between six months and two years, but instead of going to a landlord, the money will be set aside until the renters have a big enough deposit to obtain a mortgage on the property.
At that point, they can go through the usual mortgage application process and buy the home they've been renting.
The scheme is currently running at two of Fairview's developments – New Hayes in West London and Epping Gate in Loughton, Essex. However, it's expected to be rolled out to a number of other developments over the next few months.
The scheme is open to anyone who is classed as a first-time buyer, and the only stipulation is that you must have a deposit equivalent to 1% of the property's value when you first move in. This is handed over to the developer when you first exchange contracts, and from that point, 100% of your rent will go towards the deposit to buy the property.
There's also an option to top up your monthly payments if you can, which means getting on to the property ladder sooner.
---
Do you have any questions about the property market?
For more property news and updates and a more detailed overview of the Sittingbourne area, get in touch with your local, independent estate agent, Quealy & Co.
Call us 01795 429836, email hello@quealy.co.uk or pop into our Sittingbourne office for a chat.
Top