New standard tenancy agreement to help renters with well-behaved pets
Responsible tenants in England with well-behaved pets will be able to secure leases more easily through a new standard tenancy agreement.
Under the new Model Tenancy Agreement, announced by Housing Minister Rt Hon Christopher Pincher MP, landlords will no longer be able to issue blanket bans on pets.
Instead, consent for pets will be the default position, and landlords will have to object in writing within 28 days of a written pet request from a tenant and provide a good reason.
Currently, just 7% of private landlords advertise pet friendly properties, meaning many people struggle to find suitable homes. In some cases, this has meant people have had to give up their pets all together.
---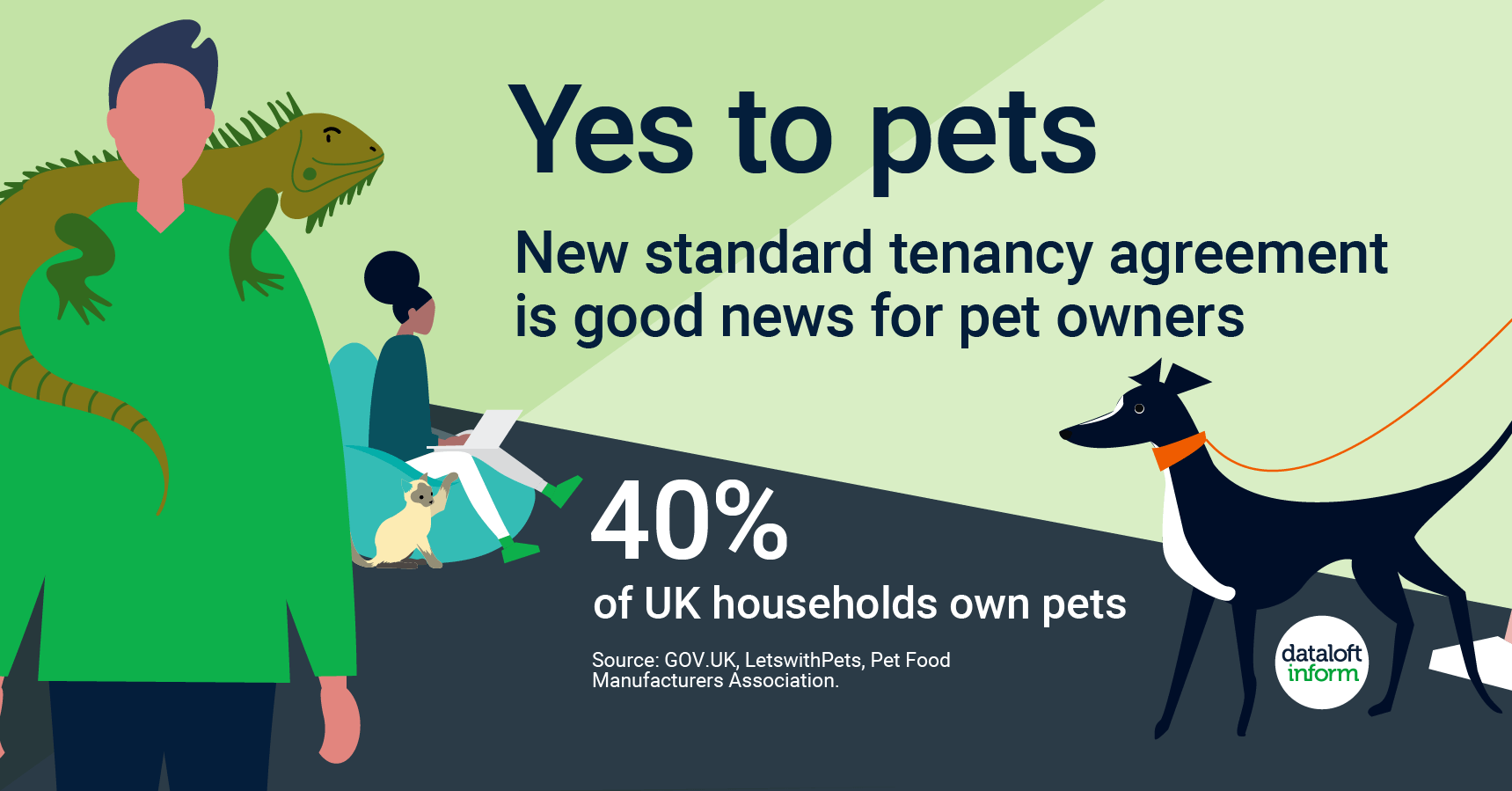 Under the new agreement, rejections should only be made where there is good reason, such as in smaller properties or flats where owning a pet could be impractical. To ensure landlords are protected, tenants will continue to have a legal duty to repair or cover the cost of any damage to the property.
Many charities hope the change will result in less pets needing to be rehomed. According to the PFMA, 10% of pet owners who gave up their dogs had done so because landlords did not allow pets in their rental property.
Whilst this is very welcome news to tenants, we hope the right balance between helping more people find a home that's right for them and their pet while ensuring landlords' properties are safeguarded against inappropriate or badly behaved pets.
---
Quealy & Co Lettings
The Quealy & Co Lettings team regularly bring you the very latest property market news on our blog. We are members of ARLA and take legislation and compliance extremely seriously to ensure our Landlords interests are fully protected.
If you have any questions about letting out your property or our property management services, please do not hesitate to get in touch.
hello@quealy.co.uk | 01795 429836
Source: GOV.UK, LetswithPets, Pet Food Manufacturers Association.
Top