UK House prices up 8.5%
There has been a sharp increase in annual house price growth since the stamp duty holiday announcement in July 2020.
According to the December UK House Price Index, the average house price in the UK stands at £251,500, that is an annual increase of 8.5%.
In January 2021 Halifax and Nationwide reported a slowdown in house price growth, a -0.3% monthly decline to be precise. The news of stabilisation of price growth could reflect the looming SDLT/ Land Transaction holiday deadlines.
---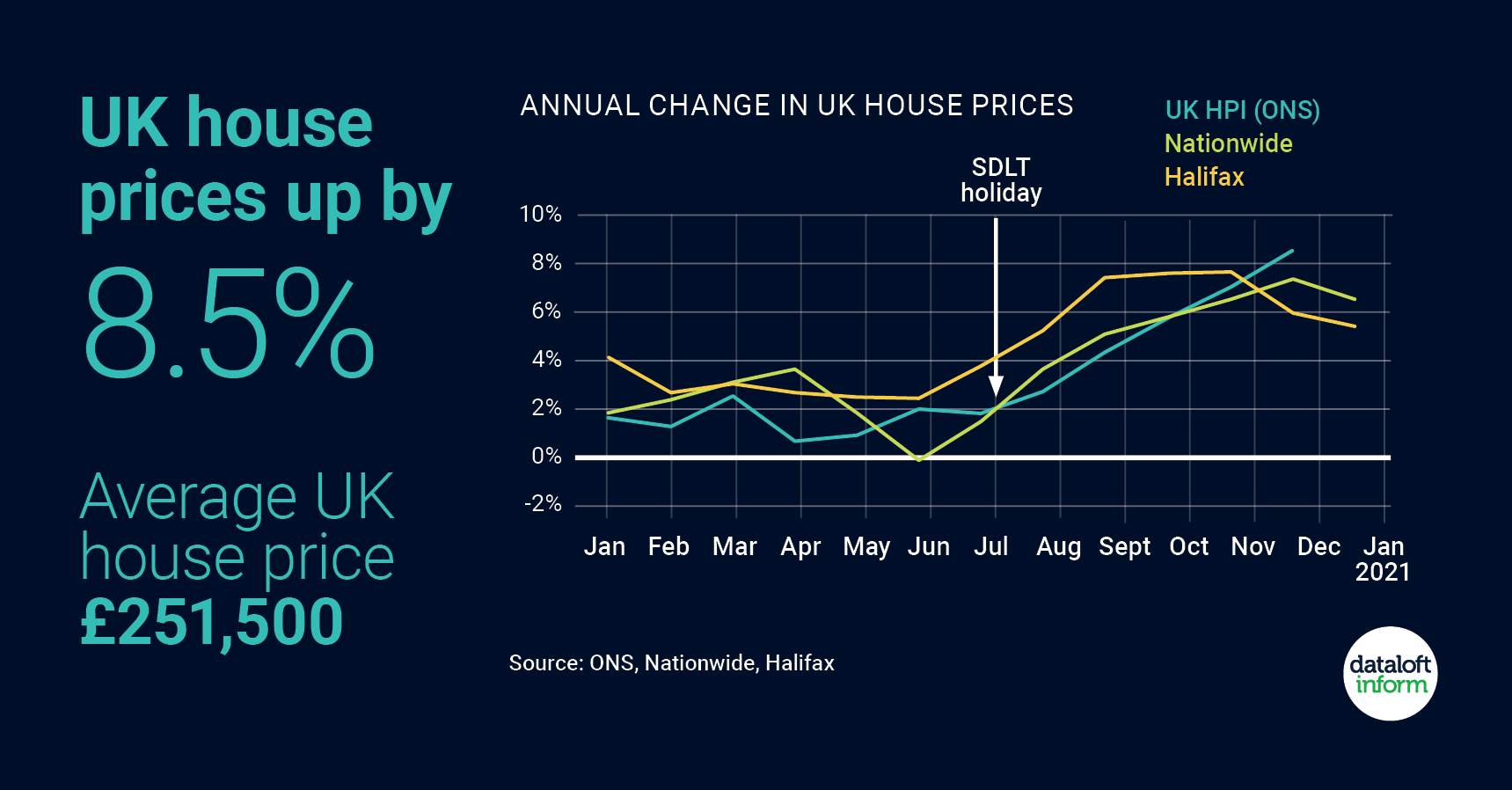 Our previous blog talked about a 21% increase in demand from buyers and tenants in the first part of 2021. While buyer demand outstrips supply, house prices are likely to remain stable over the coming weeks.
With the combination of elevated house prices and increased interest from buyers looking to move to the Sittingbourne area, it is the ideal time to find out how much our property is worth. At Quealy & Co, we can offer face to face property valuations while following strict Covid safety measures.
Alternatively, if you simply want an idea of your home's value then you can use our instant online valuation tool by clicking here.
Call us on 01795 429836 or email hello@quealy.co.uk to book your free, no obligation valuation.
Source: Dataloft, ONS, Nationwide, Halifax
Top